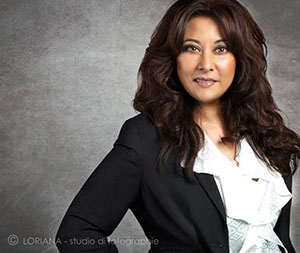 Dilkara Australia has developed a boutique range of hair, hygiene and skincare products infused with ancient indigenous botanicals, native aromas and organic elements from the Australian bush.
Dilkara's products are effective yet gentle on both users and the environment. These specific blends are renowned for their healing qualities and are infused with traditional Aboriginal and Torres Strait Islander native bush essences that understand the harsh Australian climate. Ingredients have been sourced from local Indigenous communities to ensure their authenticity and that integrity and care has been taken to grow and harvest these native elements. Dilkara's organic, chemical-free base is perfect for customers who are aware of their environmental impact and are looking for natural products.

Founder Julie Okely is a hairdresser with over 30 years' experience running multiple salons. Julie has designed a diagnostic tool for clients to help them select the best product to meet their hair and skin needs. With product manufacturing in Sydney and Brisbane; Dilkara currently exports to countries all around the world through channels such as Amazon and Yarn Marketplace, wholesaler partnerships and dropshipping arrangements.
A story with its roots in a 40,000-year-old culture
A reconnection with her cultural background was the trigger for Julie to launch Dilkara Essence of Australia. Her mother identified as Aboriginal and her grandfather was one of the first Aboriginals to fight and represent Australia in World War One.
However, Julie did not connect with her cultural roots until she was in her forties. Her mother passed away when she was only nine years old and growing up, her heritage history and culture while not denied, was not pursued. That was until her cousin did their family tree. This was the turning point for Julie to embrace her history as a proud Kamilaroi woman.
Her vision for Dilkara is to educate the global community on indigenous Australia. Dilkara means rainbow in Aboriginal and the name connects the product range to Julie's heritage. It is also a subtle reference to the range of colours and hues in the different skin tones of the Aboriginal and Torres Islander peoples; as well as the tints and dyes found in the hair community.
The impetus for the new range of hair and skin products came from a more practical problem. After years of lightening and colouring her hair, Julie found that her hair was damaged and dry. Looking for something to help her itchy scalp, she began researching Australian Botanicals and the use of them in Indigenous communities. With ingredients like Kakadu Plum, Desert Lime Extract, Tea Tree Oil, Eucalyptus Oil, Lemon Myrtle and Jalibi Bark; Julie worked alongside authentic Australian and Indigenous suppliers. Mixing and testing specific botanical elements, they were able to create new formulas for Dilkara Australia and bring the different blends which Indigenous people have been using for 40,000 years to the mainstream market.
Since then, Dilkara has gone on to win numerous awards including the Supply Nation Indigenous Business Woman of the Year Award (2017); ACT NAIDOC Indigenous Business of the Year (2015); Telstra Finalist ACT Women In Business (2016).
Maintaining a customer focus and knowing when to pivot
The COVID-19 pandemic had a massive impact on the hair and beauty industry in Australia. Salons faced uncertainty during lockdowns, reduced capacity due to social distancing and increased costs from cleaning requirements. While many salons have struggled, Dilkara listened to its clients stuck in lockdown and dealing with split ends and regrowth. A new diagnostic tool, product range and distribution strategy were developed to help address this.
Dilkara expanded into a skincare line, going from 30 products to 63 and received approval to sell and dropship from Amazon's warehouse. They have also reinvented their e-commerce platform. Taking 12 months to build, the platform provides a diagnostic tool for clients. Clients are asked multiple questions about their hair or their skin, and then the platform suggests the most suitable products to meet their needs. The platform gives people the structure to understand how to self-diagnose their needs and then order suitable products through the e-commerce platform.
Julie says the new look website has been performing well and with her brand Dilkara, Julie is in discussions with a major wholesaler, AMR Hair and Beauty, which will give them access to the broader beauty Industry.
Building international partnerships and good supply chains
While Dilkara has been a very strong manufacturer of salon products through their e-commerce platform, looking for greater consumer and global markets has encouraged the forming of new partnerships. An important lesson learned through the COVID-19 pandemic has been to not only focus on one sales or distribution funnel. Julie says that if that funnel collapses, it would have a major impact on the business. The strategy has therefore been to build multiple funnels, and create multiple relationships with people that provide global reach. Dilkara has been approached by a number of international companies to list Dilkara products on their sites.
By manufacturing on demand, Julie says Dilkara is able to provide a longer shelf life and are capable of manufacturing a lot of products at any time. Dilkara has been able to develop strong relationships with key members of their supply chain who are very focused on indigenous blends and Australian botanicals. This relationship has allowed the creation of a unique product called Desert Lime Oil. According to Julie, Desert Lime Oil is an industry first, and the closest thing we have as an original botanical in Australia to argan oil. This product has been very well received. There have already been 5 production runs and it is close to hitting 1000 sales in such a short space of time.
Not just selling a product, selling Australia
A picture tells a thousand words and in its online and print marketing Dilkara tries to create visuals that educate people about indigenous Australians and Australia's botanicals. This is supported when talking to a global market, by product descriptions that provide links to Aboriginal meanings, stories and words. For example, Julie points to Mareeba Eco Conditioner which is described as "Born from the beginning of Australia's Dreamtime – Mareeba means, Meeting of the Waters. Infused with traditional Aboriginal and Torres Strait Islander native aromas and organic elements from the vast Australian Bush."
This approach has helped Dilkara to form connections with people who may never have experienced the Australian bush. It taps into the positive sentiment for Australia in the international market and their perception of clean air, beautiful and unspoilt landscapes and ancient wisdom.
Julie believes that this focus on education is really important, taking people on the journey and inviting them to explore Australian culture and its part in the Australian botanical range. This is supported by the engagement in Dilkara's social media platforms.
Appealing to the health conscious and environmentally conscious consumer
Dilkara actively promotes its ethical approach to product development, appealing to the environmentally and health-conscious buyer. Research by Future Market Insights (FMI) has found that higher demand for cruelty free products is set to impel growth in the already multi-billion dollar vegan cosmetics market between 2020 and 20301. Julie says it's pure and paleo beginnings form an integral part of Dilkara's ethos. All Dilkara products are sodium, sulphate, paraben, petrochemical and palm oil free, appealing to those with chemical sensitivities. And the use of many certified organic ingredients that are vegan-friendly and cruelty free also means that Dilkara products appeal to groups with ethical concerns.
Dilkara has a unique approach to educating its market. Through storytelling it aims to create an emotional connection with customers. This has seen Julie undertake a number of innovative projects, especially during COVID-19. One of these storytelling projects has included a joint venture between Julie and a behavioural change specialist, Simone Hamilton. This involved the writing of a book titled "The Tales of Tinderella" which has since been optioned by a TV production company in Sydney. The story is set in the Dilkara hair salon and follows the dating adventures of an indigenous hairdresser named Tinderella. The TV series will provide the opportunity for product placements of Dilkara hair and beauty products and provides a unique opportunity for brand recognition.
Where to next?
Julie says that the steady growth in orders from both Australia and internationally through her dropshipping arrangements, has really worked for the brand. The immediate plan is to keep 70% of the growth in the Australian market, providing a strong backbone and giving her time to educate the international market.
For Julie this controlled growth strategy helps to ensure that the people she deals with are authentic. She has had several approaches by companies wanting to list Dilkara products, but she has knocked them back because their business model was weak or they were not a good fit with the Dilkara brand. The biggest validation that Dilkara is on the right track in terms of strategy comes from repeat orders.
At the moment the business is about to embark on a growth strategy and Julie is partnering with another indigenous business owner in Melbourne who brings additional skills in sales and marketing to the partnership.
For more information visit https://dilkaraessenceofaustralia.com.au/
1https://www.futuremarketinsights.com/reports/vegan-cosmetics-market
An initiative of the ACT Chief Minister's Export Awards
The ACT Chief Minister's Export Awards aims to showcase and celebrate the achievements of Canberra region exporting businesses. These Canberra and region businesses transact significant parts of their business activities (legal, accounting, production, research etc.) through the ACT as they develop international markets. The ACT Chief Minister's Export Awards aims to build the pathway for new and emerging Canberra region businesses seeking to internationalise their business. If you are a new or existing exporting businesses in the Canberra region, you can access a range of support as well as network with other exporting businesses, including
The ACT TradeStart Program helps ACT exporters to achieve long term success in international markets. The TradeStart program allows the ACT Government to work closely with Austrade and access key Austrade resources such as their export database, trade mission activities, their off-shore offices, intelligence and international connections for the trade and investment activities to support ACT exporters.
The International Business Engagement Program is being delivered by Canberra Business Chamber on behalf of the ACT Government. Its main objective is to maintain, rebuild and find new opportunities for Canberra and region businesses to engage internationally. The program focuses on building the Territory's exporting community; providing training and support by facilitating seminars and workshops; creating links between local industry and other government support programs; assisting the ACT Government in co-ordination of business trade delegations (outbound and inbound).