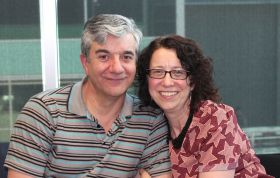 It's sweet and delicious, perfect for a summer's day and close to a $10.8 billion[1] dollar industry.
The global ice cream market is big business with some well known brands springing quickly to mind – Ben & Jerry's, Baskin Robbins and Häagen-Dazs to name a few.
The ice cream industry has been around forever, but continues to innovate with niche ice creameries and gelaterias increasing in popularity.
We spoke to John and Edna Marshall from Canberra favourite, Frugii, about how they got started in the ice cream business and plans for their new shop in Lonsdale Street, Braddon.