At Lighthouse we see plenty of people with good ideas; in fact some even have great ideas.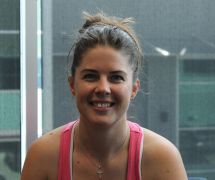 However, what we have noticed is that the entrepreneurial world is divided into 'thinkers' and 'doers'. There are some people who will never move beyond the idea stage. They will spend years thinking about the idea itself, but it never moves from the drawing board to actual execution.
That's one of the reasons investors focus on screening the individual rather than purely the idea. Investors are actually backing the person and their commitment to turning the idea into something great.
We caught up with Kate Freeman from the Healthy Eating Hub, a private nutrition practice in Canberra. Kate has been a client of Lighthouse for some time. Kate is not only a 'thinker' she is very much a 'doer'. We talked to Kate about her ambitious new project due to launch in January.