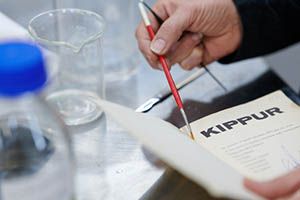 If there is a disaster anywhere in the world, Victoria Pearce, founder of Canberra company Endangered Heritage, gets notified. The role of first responders is to rescue lives, but second response is critical in the first 48 hours for saving culturally significant, and/or historic buildings.

In the 2015 earthquake in Nepal, many of the country's historic cultural landmarks were severely damaged or destroyed. There was only six weeks before the monsoon season started to close up all of the cracks in the temples in order to protect the ancient wall murals.
Victoria is a committee member for the International Committee for Risk Preparedness (ICORP), under the umbrella of the International Council on Monuments and Sites (ICOMOS).
"Six weeks is not a lot of time when you still have minor tremors and all sorts of other structural problems with the building. You can't fly anything in, so you have to work with what you have - it really is that first emergency response."
Victoria was also involved with the response to the Notre Dame fire;
"Before there was even any government assessment or time for fundraising appeals, we were making our first recommendations and responses with the burning of the Notre Dame Cathedral"
With her background in fine art, Victoria looks at the wall freezes, internal furnishings, the effect of acidity or moisture. She has been carrying out independent research here in Australia on mould remediation in heritage for both built and for moveable collections, and is working with ICORP to set up an international protocol to save heritage items and buildings from dangerous mould. Mould is a big problem in post-flood recovery, but also after fires where water is used to put the fire out.
Disaster recovery is only one of the services provided by Endangered Heritage.
Art is an asset that can either appreciate or depreciate in value depending on how it is cared for. With more than 70 years combined experience, the team at Endangered Heritage provide collection support and conservation services to both public and private collectors, museums, galleries, archives, and libraries. The team is made up of highly experienced and specialised conservators who are able to treat a wide range of materials including but not limited to textiles, paper, books, photographs, paintings, frames, objects, metals and technology.
Maintaining the authenticity of an item includes maintaining both the story and integrity and requires a sensitive approach to ensure things are not over-cleaned or made to look 'new'. Endangered Heritage works both nationally and internationally to conduct on-site collection surveys, treatment prioritisation and triaging, disaster response and recovery, and collection handling training. The organisation has a fully equipped laboratory at their premises in Fyshwick where they provide conservation services for Australia's national collection.
The inspiration behind the business
Endangered Heritage started after the Duffy fires in the ACT. She had lived in Duffy for many years, and her children had gone to the Duffy school. She realised as a fine art conservator, that for a lot of people, even if they hadn't lost their home in the fire, everything they owned that was precious, had been shoved in the back of the car with the family dog and by the time they had found safe harbour, a lot of things had been damaged. So, Victoria set up a lab. In the beginning it was just her. On the basis of her international reputation, she won work establishing the National Textiles Museum for the government of Malaysia. She packed up and moved overseas to set up a National Museum.
Victoria describes the opportunity as like winning a Nobel Prize inside the museum sector because most countries already have a national museum.
"There are very few people these days who have the privilege of actually setting one up from scratch"
Victoria says that one of the most significant things to come out of the experience was that there was no training in Malaysia for conservation or for conservators;
"However, they gave me a lot of unskilled people as my staff. But they knew how to sew and by the end of the project, they were all very competent, educated museum staff. It ended up being a really great employment experience."
"While we provide unique services here at Endangered Heritage, the thing that pleases me the most is taking on eight interns a year, still mentoring my overseas interns and my overseas students," says Victoria.
Protecting Endangered Skills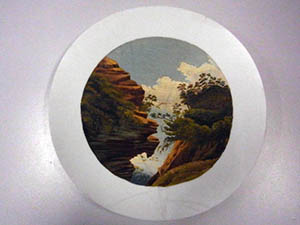 Currently most of Endangered Heritage's work is based in Australia due to the COVID-19 pandemic. However, they are still providing consultation and pro bono work internationally.
"In countries that are not doing as well in terms of the pandemic like India, Thailand, Burma, Pakistan, and particularly in the Middle East, there is likely to be a backward step in conservation as the pandemic impacts tourism that used to earn significant income for those countries. Many of these museums and institutions have lost all their support and, in some countries, they are just being pillaged. We are losing World Heritage rapidly because of it. For a lot of places, particularly in poorer countries, custodians of world heritage sites and traditional heritage, have also been elderly individuals"
Unfortunately, due to COVID-19, Endangered Heritage has had to cancel the National Endangered Skills and Trade show for 2021. Trades like bookbinders, blacksmiths, clockmakers, locksmiths who cut and create antique locks and keys by hand, calligraphers and illuminators who make their paints and ink from pigments – were to be featured. These skills are at risk, however through events like this Endangered Heritage hopes to raise awareness of the importance of these trades including Indigenous trades and Indigenous Elder's knowledge, and the value they bring for the local economy.
Using lockdown to build IP
Victoria describes Endangered Heritage as being at the coalface of science – they are all chemists working in the art area. Victoria says that after the bushfires went through, they had a large influx of photographs that had all been plasticized together into solid blocks.
"This is a family's entire history together and when you're faced with something like that, you can't quit …We innovated with a new treatment which is an absolute ground breaker and are able to completely rescue many of these heat-affected photos."
The team at Endangered Heritage have also developed some innovative solutions for mould treatment as well as for stain removal on textiles. The COVID-19 pandemic and its impact on the supply chain have forced the team to come back to first principles of chemistry.
Victoria says there are some processes that have only been developed in the last 12 months that will make them a lot more competitive going forward.
"One of the challenges we experienced being lab-based, was that no one could work from home...You can't just take a half million-dollar painting home! But what it does mean is that we had to lean into the R&D. We used the complete shutdown time to build our IP and as a business that has completely repositioned us in the last 12 months. The IP development here has been phenomenal," says Victoria.
Opportunities to export education
Victoria says that the hard part with a business like Endangered Heritage is that there is a very academic mindset.
"We have eight staff and 14 degrees. The only other business that has this many degrees on the wall is a medical business. Moving academic development and academic progress into commercial gain can be very difficult… Our reputation is our IP and I'd like to see us be able to offer more training and support. In the past, a lot of the skills such as gold gilding, paper making and the sorts of skills to prepare and conserve things were passed down inside families. And that's not happening anymore. Not even in Asia. The fact that there is no one learning how to do gold leafing in Thailand is very concerning, but an opportunity for us".
Victoria believes the whole education side of things is a potential area for growth.
"I think that we have the ability or the opportunity to develop as an export a very intensive, very skilled series of six week hands-on courses. And I think that's a market that Australia hasn't tapped into at all in terms of education delivery overseas"
Digital Recovery
Victoria says that if anyone had told her in February 2020, that she needed an IT guy, she would have said 'no way'. Now the IT guy is the most overworked person in her business.
"Louis Abasta is now expanding our work into drone mapping for archaeological sites and 3d printing and scanning for archaeological facsimiles," says Victoria.
"Once you start doing work with the digital file as your starting point, that starts becoming something that's more exportable as well".
Victoria says they have also noticed an increasing demand for families who need help with digital recovery of family heritage when someone passes away.
"What we are finding now is that mum might have scanned all the family photos and put them on the cloud and then passed away. And the problem with digital content or digital material is that once its password protected, families struggle to get it back. We are working closely with a couple of organisations to see if we can put together a business model to try and help families get back their heritage."
Focus on similarities
When it comes to lessons learned along the exporting journey, Victoria has the following tip to share.
"I think that we spend too much time focusing on what might be different in different jurisdictions. We talk about what's different in the law, what's different in the culture, what's different in the attitudes. I think that if you're going to be successful internationally, you need to focus on where we are the same. We all care for our children; we all want the future to be better and more profitable for our kids than it was for us. And we want it to be easier. And now with COVID, we all have to realign and re-evaluate our attitudes. If you're going to be successful exporting, you are better off looking for the sameness, not the differences."
For more information about Endangered Heritage visit https://www.endangeredheritage.com/
An initiative of the ACT Chief Minister's Export Awards
The ACT Chief Minister's Export Awards aims to showcase and celebrate the achievements of Canberra region exporting businesses. These Canberra and region businesses transact significant parts of their business activities (legal, accounting, production, research etc.) through the ACT as they develop international markets. The ACT Chief Minister's Export Awards aims to build the pathway for new and emerging Canberra region businesses seeking to internationalise their business. If you are a new or existing exporting businesses in the Canberra region, you can access a range of support as well as network with other exporting businesses, including

The ACT TradeStart Program helps ACT exporters to achieve long term success in international markets. The TradeStart program allows the ACT Government to work closely with Austrade and access key Austrade resources such as their export database, trade mission activities, their off-shore offices, intelligence and international connections for the trade and investment activities to support ACT exporters.

The International Business Engagement Program is being delivered by Canberra Business Chamber on behalf of the ACT Government. Its main objective is to maintain, rebuild and find new opportunities for Canberra and region businesses to engage internationally. The program focuses on building the Territory's exporting community; providing training and support by facilitating seminars and workshops; creating links between local industry and other government support programs; assisting the ACT Government in co-ordination of business trade delegations (outbound and inbound).