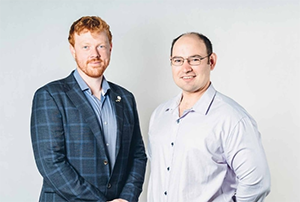 Space was the last frontier and the domain of government agencies with deep pockets. But reducing launch costs, advances in technology, and rising public sector investment is likely to create a trillion-dollar industry. Space Services Australia has developed world-leading software that allows an organisation to build a spacecraft like you would a Lego kit. Spaces Services Australia works with component providers to make digital replicas of their parts. These can then be connected in a simulation to allow companies to quickly try different ideas and configurations for their proposed spacecraft.
This testing reduces risks, costs and increases confidence in the spacecraft's ultimate performance. It allows the customer to conduct detailed functional testing early, so they can determine whether their spacecraft will work and how it will behave when it gets to orbit. If the spacecraft is not behaving as expected, the platform provides a way to test rapidly identify and correct what is going wrong. Space Services Australia has worked on several projects in the Australia space ecosystem and is currently tendering for projects in the UK and the US. The founders, Dr Christopher Capon and Dr Brenton Smith, also help train the next generation of space travelers and innovators located across the world from as part of UNSW Canberra Space, and have seen a 200percent increase in students in their course over the past year.
Not so small beginnings
The Space Services Australia story starts about seven years ago, when Christopher moved from the University of Queensland with Professor Russell Boyce to help set up UNSW Canberra Space. Since then, UNSW Canberra Space have designed, built and launched 4 satellite missions and 5 satellites to orbit. UNSW Canberra Space's latest mission, M2, will be undergoing a unique in-orbit separation and formation flying maneuver in the coming months, with Brenton leading the formation flying for the mission and Space Services Australia's software providing simulation support. It was while helping tackle the challenges faced in real missions at UNSW Canberra Space that push Australia's space capabilities to the next level that he and Christopher began to understand the reality of the challenges facing today's space industry.
Christopher used the analogy of spacecraft being like the new iPhone. Like phones, satellites are getting smaller but more and more technology is being included on them to deliver valuable capabilities to customers. The organisations building them are not only packing more things on them; they are building them on tighter timeframes and budgets. There is no such thing as a free lunch though, and a reduction in redundant systems and timelines for testing are resulting in high failure rates.
"Roughly 50% of nano-satellites, experience some sort of systems failure in the first four months of operation, and one in 10 are actually dead on arrival ", says Christopher1. Space Services Australia provides a way for an organisation to build and test spacecraft, faster, cheaper to reduce those risks. By working with component providers to make digital replicas of the parts they can provide, those organisations building a satellite can connect these together into simulations and quickly test different ideas of what their spacecraft will offer and how it will work when it gets to orbit– a bit like building a Lego model. "Our customers get to do detailed functional testing much earlier than a traditional build allows", says Christopher.
This approach also tackles the core problem of lead-time. When building a spacecraft it can take up to six months for an ordered part to arrive. This doesn't work when organisations want to get satellites from concept to orbit within a year.
Who are your customers?
There has been a major shift in the industry and instead of governments building spacecraft; Space Services Australia's customers are commercial providers. The dynamics of the industry have changed. Launch costs have decreased, and components are smaller but technically more sophisticated. It is a commercially viable option and organisations don't want just one, they want hundreds. The industry is being totally disrupted by players like Planet Labs who offer daily satellite images to farmers so they can work out what crops need more water or herbicides without having to compare or collate data from a number of different sources.
Christopher says that there are around 1000 operational spacecraft in low earth orbit now and that number has been forecast to increase to around 30,000 over the next five to 10 years. Organisations will want constellations of satellites in orbit to provide different forms of real time information to their customers. This complexity and the shorter timelines to be operational is why the need to reduce the failure rate is so important and this is what Space Services Australia is trying to address. Working with component providers also means that Space Services Australia can make it easier for them to sell their components by providing a better customer experience and outcome, another important partnership model.
The Australian industry is growing but still very nascent, the international industry is established but changing rapidly. Christopher believes that in order for the Australian industry to successfully compete on a global scale, it needs to work out how to better work together. "Heritage is seen as king in this industry and that only comes from doing. It is a challenging market to get into without that heritage, but we can bring our experience from Australian missions to the table. But we do need to find other ways to engage with that broader global market, to both grow as a business and bring that capability back to support Australian businesses".
Space Services Australia is currently working on a digital twinning project with ThrustMe, a French ion thruster company, and bidding for a number of contracts in the UK with partners like Northern Space & Security. The company is also in discussions with a number of potential partners in the US. Christopher says that they are currently working with cloud providers like AWS to make collaboration easier for customers. Bringing together a camera in one location, a flight computer in another and components from anywhere in the world can allow them to build and test a virtual spacecraft regardless of where people are located.
One of the challenges with the space industry is that sales cycles do tend to be long and the main customers still tend to be defence. Christopher says that you can target shorter proof of concept projects and they have been talking with customers about some of those, but this is not a sign up, pay up type of agreement, there is a long customer engagement piece in there. This is a challenge for a small company like Space Services Australia and not being able to travel is making it more difficult. While Zoom works well, personal connections are important in this industry and the team will be heading overseas as soon as possible.
Christopher says that the international space market is a complicated web of regulations and specific panels and in many ways policy is struggling to keep up with the rapid changes. It is also different to other transport type markets, because the rules of engagement are being developed on the go. To be across all this would be timely and expensive for a small company which is why they are working to find channel partners - people on the ground to either use their software or advocate for its use.
If for example if a company is designing and building a mission using our software, then component providers want to be able to plug and play with our software to both sell their products and support their customers".
As a way of increasing the company's impact on the space industry, Christopher also teaches a Masters in Space Systems Technology and last year he had 65 students from around the world. These students are all focused on understanding how to get involved in the space industry.
Building teams
Spaces Services Australia is a diverse, decentralised team of 9 people, including 5 interns spread over three states and an intern in France. Christopher calls them a borderless team and says that he learned several lessons during COVID, which led to a unique approach to remote work. "We use a conference tool where we each have our own avatar and our own virtual office, which we can personalise. It means someone can literally walk into my office, and we can have a chat. There is no need to make a zoom call or book an appointment. I think this is the future of work. Why shouldn't we be able to access talent anywhere around the world and let people live where they want as long as they have an Internet connection?"
In building his team, Christopher says he found that people who do game development are fantastic for simulation. They have a unique mix of software engineering capabilities, to visualise and the ability to make intuitive interfaces. Data in itself is only useful if it can be turned into information that is visualised and used. "We saw this as an additional career pathways for people who maybe thought that building games were their only option".
Building the business
As a growing start up, the main challenge for Space Services Australia is engaging with international customers and navigating processes and doing things the right way without going broke in the meantime. "We are competing with companies that don't have the financial and staff constraints that we have in trying to land that first key customer", says Christopher. "It's the typical start up story, but it is a solvable challenge and we will make that break through. We have established a network of advisers and have learned to never assume that I am the expert on everything and when we need help or advice, to ask for it".
The company is also investing some time in understanding what other support programs are available to them, like the EDMG program. Christopher believes that this will help them focus on the US market and the multitude of opportunities there.
Investing in the future
Christopher says that like most sectors, there is a lot of interest in building self-driving satellites and Space Services Australia wants its platform to be the thing that makes that happen. The company also wants to be the "space traffic management service of the future", based on the skills being developed in the company. "We also have to educate the market about how we can help them build better satellite constellations, because as the industry continues to change new players will not be aware of the challenges they are going to have. We want to be the ones they contact". To do this the company will continue to grow its team and invest in the skills needed to meet the needs of rapidly changing and growing industry.

For more information about Space Services Australia visit https://www.spaceservicesaustralia.com/
1 M. Swartwout, "Secondary spacecraft in 2016: Why some succeed (And too many do not)," 2016 IEEE Aerospace Conference, Big Sky, MT, 2016, pp. 1-13, doi: 10.1109/AERO.2016.7500791.
An initiative of the ACT Chief Minister's Export Awards
The ACT Chief Minister's Export Awards aims to showcase and celebrate the achievements of Canberra region exporting businesses. These Canberra and region businesses transact significant parts of their business activities (legal, accounting, production, research etc.) through the ACT as they develop international markets. The ACT Chief Minister's Export Awards aims to build the pathway for new and emerging Canberra region businesses seeking to internationalise their business. If you are a new or existing exporting businesses in the Canberra region, you can access a range of support as well as network with other exporting businesses, including
The ACT TradeStart Program helps ACT exporters to achieve long term success in international markets. The TradeStart program allows the ACT Government to work closely with Austrade and access key Austrade resources such as their export database, trade mission activities, their off-shore offices, intelligence and international connections for the trade and investment activities to support ACT exporters.
The International Business Engagement Program is being delivered by Canberra Business Chamber on behalf of the ACT Government. Its main objective is to maintain, rebuild and find new opportunities for Canberra and region businesses to engage internationally. The program focuses on building the Territory's exporting community; providing training and support by facilitating seminars and workshops; creating links between local industry and other government support programs; assisting the ACT Government in co-ordination of business trade delegations (outbound and inbound).