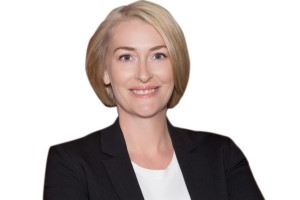 Claire Corby the founder of Capital Buyers Agency has created a unique business relying on her hyper-local knowledge to inform the property buying decisions of both locals and inter-state and international buyers.
While Capital Buyers Agency works with anyone wanting help to purchase a property in Canberra, Claire says Defense families and DFAT (Department of Foreign Affairs and Trade) families are her core customers.
"With families who are posted overseas or in other parts of the country, I'm more than their eyes and ears on the ground in Canberra, I'm here to give them a true insight into potential properties," says Claire.
While we all know buying a home or investment property is a huge life altering decision, Claire still believes that some buyers are going in blind and therefore not getting the best deal possible.


"Sometimes you need help narrowing down a list of properties and identifying what is actually a good buy and how much you should pay for it," says Claire.
"This is especially important if you are buying as a couple and you're not on the same page about what you want in a property. Many couples don't even realise they're not on the same page until faced with making an offer, and suddenly one of them pulls back. They've gone so far down the path by this stage it can be hard for couples to feel positive about regrouping. It becomes an emotional rollercoaster and what should be a fun time in their lives becomes stressful.
"When clients first start the process, I sit down with them and we discuss what they are hoping to achieve, whether it's a house they are going to want to live in for the next 10 to 15 years; whether they plan to sell or renovate, or move away and keep it as an investment property for the future.
"We then flesh out what is essential in that home and what features are nice to have, and keeping in mind the overall purpose of their purchase is at the core of this phase."
According to Claire, a lot of people first find the property they like rather than taking a step back and thinking about what they actually need.
"People tend to look at how well a property meets their needs right now; whereas I'm looking at their longer term plans. With more unique properties, even though it might solve a problem now, it could create a problem down the track and they might not be able to sell it unless they find someone with similar tastes or particular circumstances. It's never a good thing to buy a property that only appeals to a very small number of buyers as it limits your choices when it's time to sell. I'm always thinking of the end game, even if I don't discuss this with them directly.".
In a past life Claire was an accountant and she recalls the time she bought her first investment property at auction and how overwhelmed and unprepared she felt even though she had done her research and attended lots of auctions. She remembers feeling an imbalance with buyers left to fend for themselves while several agents representing the seller put pressure on in the heat of the moment. At the time though, it didn't occur to her that she could be that steady hand for someone else.

Claire has always had an interest in property and real estate. At first, friends who saw her success since leaving her accounting job would turn to her for advice and recommendations about buying. It then turned into friends-of-friends asking for advice. Eventually Claire's husband gently suggested she put some structure around this and Capital Buyers Agency was born.
Claire feels that a lot of buyers rush into the buying process; they look at their basic needs, access their budget and then purchase whatever property ticks those boxes. Claire, however, takes a far more detailed and research-based approach.
For families not located in Canberra this research can be especially valuable. Important considerations are whether the client has (or plans to have) children. What are the neighbours like? What are the local cafés and shops like? Does the property have high-speed Internet? Will they be working from home? Do they need a study or room for visiting family? Will they be posted elsewhere or are they likely to move away again? If so, will they sell the property or use it as an investment?
"We start very broadly and then zoom down into targeting particular areas; identifying particular selling agents to work with in those areas to determine what's coming up, and looking at particular properties for examples of what has already sold. This helps to guide us so that we are not looking for a unicorn, we know it exists we know what price we are up for and we are making sure we are on the same page. From there it's about finding the property and analyzing it against their wish list - where are the compromises and can we live with those?".

Claire has certainly seen changes in what people want from a property.
"Most people want convenience and low maintenance," says Claire.
"We are transitioning to smaller gardens because everyone is busy and they want a garden to be a hobby that they enjoy not an onerous commitment.
"A lot of people also want an office at the front of their home as they are working from home or they are studying and (especially when they have young children) they need that separation between work and family life.
"People are also drawn to the high-speed internet areas, I see this time and again on people's briefs for what they want in a property; so an NBN connection is one of the must haves now," adds Claire.
Claire believes a high-speed Internet connection also opens up new options, so people can choose where they want to live rather than where they need to live.
Offering a hyper-local focus, Claire can give her clients really practical help across a range of services and price points – from identifying the streets they should be looking at, to going to all of the inspections, taking videos and uploading them. Clients don't have to be in Canberra to get a really good feel for not only what a property is like, but what the neighborhood is like? What's over your back fence? Who lives around you? Where are the shops? Where is the school? What sort of community are you buying into?
Capital Buyers Agency is a Canberra business that has made hyper-local a differentiator in a global world.

Come and listen to Claire Corby tell her story at the Festival of Ambitious Ideas on the 16th May https://faiartoftheordinary.eventbrite.com.au



About Lighthouse Business Innovation Centre
Lighthouse has a strong track record of supporting entrepreneurs, researchers and inventers on the path from concept to commercialisation. Since July 2008, Lighthouse has worked with over 990 distinct enterprises and provided group and peer based services to over 3400 enterprises and individuals. For over five years Lighthouse has successfully delivered business advice, education, mentorship and networking opportunities to help these businesses commercialise their ideas and grow their companies. Lighthouse also delivers programs such as the ACT Microcredit Program for the ACT Government. Visit www.lighthouseinnovation.com.au for more information.