When times are good, people will spend on fitness coaches, even lifestyle coaches like dietitians,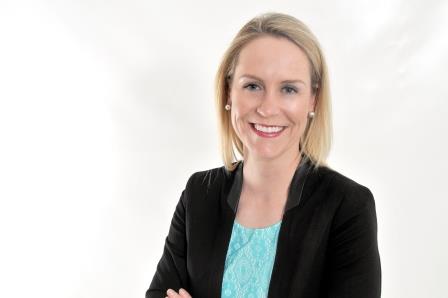 but rarely do people think ahead about a career coach to keep their professional lives on track.
Vanessa Vanderhoek has hit the ground sprinting with her new business, Career Inside Track in which she's helping people work the 'full circle' of their career life.
"It's about making those course corrections to keep people tracking well in their careers," she said.
Vanessa says we need to take stock and ask ourselves whether our career is fit and healthy for us.
Does it fit with your lifestyle? Is it making you happy and for all the effort you're putting into your career ladder, is it draining you or making you feel on top of the world?
These are the questions Vanessa ponders with her clients to help them steer their career choices.
"Ultimately, if it's a time for change then I work with clients on how to sell themselves for that next challenge and how to package up all that has been a key to their success to nail that next move," she said.
Vanessa gets client to consider the following:
· Do you recognise, create, use and adapt to opportunities that come by chance or do you avoid unplanned events, beyond your control?
· Do you have a clear, consistent message about you and what you have to offer which will differentiate you from everyone else?
· Are you aware of the 'sellable' benefits that the organisation will realise by employing you? Have you thought about the evidence to substantiate this?
· Rather than listing the bunch of skills you have, can you confidently say: "my key strengths are" and align them with your key achievements and successes?
Vanessa's bold move into career coaching came about when the not-for-profit organisation for which she worked, was scrapped. As the General Manager of Operations, she helped redundant staff re-invent their career profiles.
"I realised my gift at helping people to build their confidence and to crystalise their skills and expertise for the job market," she said.
"With the support of my husband and family, here I am doing what I really love doing – getting people to be their best professional self for that next amazing challenge".
"I have effectively gone full circle in my career from holding senior executive roles in government and not-for-profit organisations as well as doing a ten year stint with one of the 'big 4' service firms, Ernst & Young, in which I received the 2008 'Excellence in Coaching' award. Today, I have moved out of that 'safe space' and gone out on my own – a risk, but it's paying off," she said.
While on this steep learning curve for a new business, Vanessa concedes that starting up takes a big dose of mental strength, courage and hard-work on a daily basis.
"I'm confident I have hit a professional 'sweet spot' because my client base is building up consistently and best of all the feedback has been tremendous, so no regrets...so far!" she said.
Career Inside Track facilitates very practical 'Annual Career Check-Up: 100 Point Check' workshops across Australia. Click here for details: http://www.careerinsidetrack.com/group-workshops/
About Press the Point


Press the Point is communications consultancy that helps executives and organisations to better understand how the media works, to work the media.
Press the Point offers executive media training and media workshops plus consultancy services for strategies, media releases, newsletters, website and social media content, editorials and speeches.

Don't just make a point, PRESS the point. http://pressthepoint.com.au/