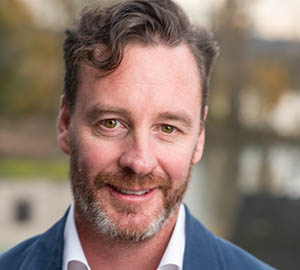 Explosive Remnants of War (ERW) or Unexploded Ordnance (UXO) as its generally referred to in Australia, are not terms that normally come up in conversation. UXO are explosive weapons (think bombs, projectiles, grenades, land mines) that did not explode when originally used. These explosives are still able to function and cause devastating injuries decades after they were left behind. There are over 70 countries in the world contaminated by land mines alone1, with some of the worst affected being in Asia and the Middle East.
Most of these devices are the legacy of war, but they can also be the result of military training exercises or disposed surplus munitions on land or at sea. With the increased pace of building and development around the world, these devices continue to be a threat to human life and need to be destroyed and the areas identified for development made safe. This is where Milsearch comes in - international experts in the removal of UXO, a company that has been based in Canberra since 1989.
John Halmarick, COO of Milsearch said that his father started the business over 30 years ago. His father was involved in military training range remediation while in the military and saw an opportunity for a private enterprise. He also had a specific passion for helping clean up Southeast Asia having served there with Defence. Milsearch was established as the first Australian UXO remediation company, initially focused on unexploded ordnance that had been left over from training exercises within Australia. The company began working internationally in 1994, supporting mineral mining companies in Lao PDR, the most UXO contaminated country in the world.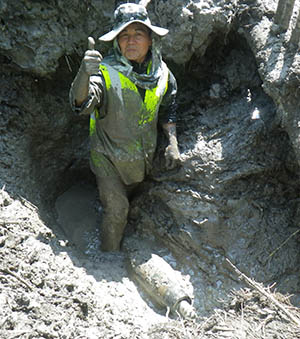 Since Milsearch began its operations, a multitude of competitors, both of local and international origins have come and gone. Today there are a small number of companies in the Australian market creating a competitive and professional environment. Milsearch remains the only truly export focused company, with a subsidiary in Southeast Asia. In Australia, contracts vary in length from one day to a year or more depending on the size of the area and the type of contamination found.
Finding the right spot
John says that there are two different ways to find the contamination that needs to be cleared. "Most of our employees are ex-military Explosive Ordnance Disposal technicians who are trained to use handheld instruments to find items that are buried underground. In Australia and elsewhere where a competent military exists, such as NZ and Singapore, we then excavate, identify and handover the UXO to the military to carry out final destruction. The other method used by Milsearch is geophysical survey, which involves computer enhanced digital instruments such as magnetometers and electromagnetic detectors. Milsearch has a suite of vehicles that tow geophysical equipment around and map anything underground that is magnetic or conductive. "We locate targets using instruments in a first phase, then we go back and excavate and identify them in a final remedial phase", says John.
The Department of Defence produces a useful resource https://www.whereisuxo.org.au that maps areas across Australia that have been impacted by military activities. "Asia or the SW Pacific, however, is a completely different story", says John.
In Asia and the SW Pacific Milsearch do a lot of desktop studies. The company has researchers based in Canberra, "These days a lot of work is done over the internet. Previously they spent a lot of time at the Australian War Memorial and the National Archives, searching for information on where battles took place and what type of ordnance was involved. "Based on that information, we can advise a client that they have a potential threat on their project site". The most recent project was for a large international marine contractor working in the Philippines.
Navigating the market
Milsearch currently employs around 20 full time employees across Australia and in its Vientiane (Lao PDR) office. The company also calls in specialist skills as required. John says that last financial year, 50 percent of the company's revenue came from Southeast Asia. This year however, most of the Company's income has come from within Australia, as staff can't travel overseas due to the COVID pandemic. However, fortunately there has been a significant increase in the amount of local work which compensates for the lack of export work.
Milsearch's geographic markets are predominantly Australia, the SW Pacific and SE Asian countries. The company intends to work in the Northern Hemisphere in the future but is aware that there is greater competition in these markets and will need to prepare appropriately.
John spoke about the impact of the pandemic on a project in Vietnam. "We were halfway through this project supporting a multinational oil and gas company when COVID really kicked in, and we were basically ordered out of the country. We haven't been able to go back since due to COVID".
The COVID pandemic has also caused delays with projects in Papua New Guinea and across other sites in Asia. "Even the locally employed staff in Lao PDR cannot travel outside the country. But we have a bit of an optimism bias, and know that these opportunities are still there, and we want to keep chasing them. Working virtually isn't really an option for us, so we need to find other ways to keep going", says John.
The importance of partnerships
Partnerships are also important to Milsearch when it comes to innovation. Working in many Asian countries like Vietnam has meant forming relationships with in-country companies. John says that when Milsearch started working in Laos around 30 years ago, they had partnered with a government owned company through a formal joint venture. In due course after the Lao PDR Government had become confident in Milsearch, the company bought out the joint venture partner and Milsearch is now operating from Lao PDR as a 100% foreign-owned entity.
These arrangements are working well because Milsearch have been in IndoChina for a long time and have an established reputation. Most of its Clients continue to be multinational customers rather than local enterprises. "We also have to ensure that the correct training is provided in Explosive Ordnance Disposal because we have permission to detonate items in Lao PDR", says John. This experience and immersion in Southeast Asia are key factors that separates Milsearch from its competitors. Milsearch's position also helps the company have a positive impact on local communities, not only by making the country safer, but also by employing local staff and enabling them to develop a range of employment skills.
How do you market the removal of explosives?
John says that as a niche business, the customer base is very small. Milsearch has a strong work ethic and an infallible reputation, therefore the company is often recommended as the preferred contractor of choice. "We don't really have to advertise as our skills and experience are well known and we compete in a business-to-business environment. So, we don't invest a lot in putting our name out there. Having said that, we definitely could do a better job of marketing these days, but word of mouth continues to be the strongest driver of our business".
Doing this type of business in Australia means that Milsearch is always in a tender process. "You don't really need to be on the front foot, because requests are always coming at you from Defence or other well-established clients. Working outside of Australia is a whole different story. There is no invitation to tender, so you have to go out and knock-on doors and ask companies if they understand the risk they will carry with their proposed project. You have to educate them, it can be a slow and laborious process", says John.
What's next for Milsearch?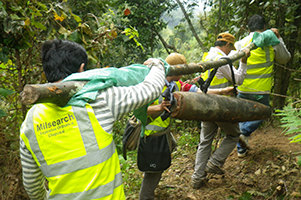 John's still sees Milsearch as a family business for the long term. "When I was about 16, I would occasionally visit UXO sites with my father and I got to use metal detectors, which I found quite interesting", says John. Their careers then took quite different paths with John working around the world in the offshore maritime sector and followed by advanced studies in business management. John believes that Milsearch is a strong business and is focused on seeking new opportunities, including working to support companies in more industries. John also believes that there may also be opportunities building on the IP they have developed through their search and excavation activities.
"I have a lot of plans about how to grow and manage the business. A lot of this will be based on using our resources and relationships to better analyse the market and market opportunities", says John. Managing the ebbs and flows of a specialist niche business, keeping abreast of changing trends to help identify potential pivots and other things that Milsearch will be focusing on. John says that the company's mission is to be the preferred UXO contractor in the southern hemisphere.
For more information on Milsearch visit https://www.milsearch.com.au
An initiative of the ACT Chief Minister's Export Awards
The ACT Chief Minister's Export Awards aims to showcase and celebrate the achievements of Canberra region exporting businesses. These Canberra and region businesses transact significant parts of their business activities (legal, accounting, production, research etc.) through the ACT as they develop international markets. The ACT Chief Minister's Export Awards aims to build the pathway for new and emerging Canberra region businesses seeking to internationalise their business. If you are new or existing exporting businesses in the Canberra region, you can access a range of support as well as network with other exporting businesses, including

The ACT TradeStart Program helps ACT exporters to achieve long-term success in international markets. The TradeStart program allows the ACT Government to work closely with Austrade and access key Austrade resources such as their export database, trade mission activities, their off-shore offices, intelligence and international connections for the trade and investment activities to support ACT exporters.

The International Business Engagement Program is being delivered by Canberra Business Chamber on behalf of the ACT Government. Its main objective is to maintain, rebuild and find new opportunities for Canberra and region businesses to engage internationally. The program focuses on building the Territory's exporting community; providing training and support by facilitating seminars and workshops; creating links between local industry and other government support programs; assisting the ACT Government in co-ordination of business trade delegations (outbound and inbound).