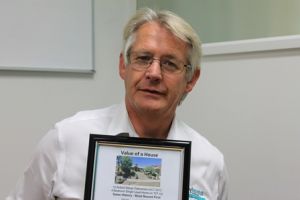 Fintech companies have been shaking up the world of banking; property management has also had its share of tech makeovers, but technology isn't the only way to re-think an industry.
Robert Issell and Sumer Singh and their companies Property Invest and Infront Financials certainly offer a different perspective on wealth creation, especially for a younger demographic. To understand where they're coming from you first need to understand their respective backgrounds.
Robert Issell started investing in property at the age of 21 and retired the first time at age 37, supported by income generated from investing in property and business.
"Life is about having a purpose," says Robert, "and I enjoy creating new things".
"After I retired I started looking around for something new to get involved in and got interested in the farm machine industry. I took a business that was struggling and improved it. Then I moved to southern NSW and started teaching, bought other properties and developed those too.
"I brought my sons to Canberra for their education. I looked around and thought I would combine my accounting skills with my property investment skills.
"I met up with a very experienced, retired financial planner - Sumer, who also felt the same way - that he was too young to retire, so we set up a property investing business together," says Robert.
Collaboration can drive innovation
And this is where this partnership story gets interesting.
As well as being an accountant, Robert has hands-on experience in property development. He also grew up in a family where his father was a builder and carpenter, teaching him about house construction from the foundations up. If you take Robert's accounting and construction knowledge and you add it to Sumer's financial planning credentials, you have a unique team that approaches property investment in a much more holistic way.
"When we sit down with new clients, we look at them as a whole, from where they are now to where they'd like to be. We look at the areas where the metaphorical 'buckets' are leaking or the 'taps' are dripping and we plug up those holes first, making sure that we have the right structure in place; and then we talk about the future and what they want their future to look like," says Robert.
"Our focus is purely on property investment – helping clients to secure an investment property, anywhere in Australia.
"I work with real estate agents, researchers, developers throughout Australia and evaluate what we consider to be areas that are going to grow. We have a simple formula where we focus on areas where there is good population growth, where the future growth is going to be with a good diversity of employment."
"We work with people in their 30s – to mid 50s if they're in a position to do so," says Robert.
"We've just signed on a new client who is 31. He and his wife have been working for 10 years, they've bought their first home and built up a bit of equity, they've got one child and now they have just secured their first investment property at 31. If they add to their property portfolio over the next 10 to 20 years, when they're 51 they will be in a much better financial position than if they had just tried to pay off their family home.
"We really get excited about clients like this who are starting off on their journey, similar to what I did," says Robert.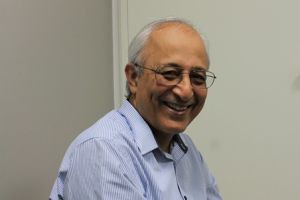 According to Sumer, the key filters for the partners are that it needs to be a win for the client before anyone. He stresses that no business model is sustainable without that.
"If your customer is not winning, how can you keep going back and expect them to do business with you or expect them to refer their friends or family?" says Sumer.
After an impressive career as a financial planner, Sumer is at pains to point out that they are not financial planners.
"You could call us wealth coaches, I push clients to really understand their financials and that's my key driver.
"Before clients come to see me, it is most likely that they have never consulted a financial planner before; either because they can't afford it or they just aren't interested in learning about their financials because its 'hard' or 'confusing'. I show them that they can understand it. All the tools are there for anyone to use - I just teach them how".
Sumer stresses that everyone's financial literacy is different.
"There is usually a gap in people's knowledge and I see myself as being able to fill that gap and take on that role of teaching them and getting the financial health of a family right.
Pulling it all together into an innovative business model
Financial literacy + solid investment options = wealth creation and happy long term clients.
Robert and Sumer's approach of working with young people to ensure they really have a handle on their finances and then introducing them to carefully researched property investment opportunities, ensures clients are there for the long term.
"Our model is unique, and is suitable for clients who prefer to have control over their financial lives as opposed to handing it over to a financial planner," says Robert.
"Our focus is to find properties that are valued at the right price for our clients, that will have growth potential, and we make sure our client has a depreciation schedule so that they can claim the maximum tax deductions. We also take care of the details such as making sure that there is an independent building inspection done before the property is handed over to make sure they have done everything they said they were going to do; and we make sure the right insurance cover is in place".
Sumer and Robert believe that for this generation developing wealth in the early years and understanding how to build your financial foundations is critical as they face an uncertain future with less job security and ageing parents who may outlive their savings.
About Lighthouse Business Innovation Centre
Lighthouse has a strong track record of supporting entrepreneurs, researchers and inventers on the path from concept to commercialisation. Since July 2008, Lighthouse has worked with over 990 distinct enterprises and provided group and peer based services to over 3400 enterprises and individuals. For over five years Lighthouse has successfully delivered business advice, education, mentorship and networking opportunities to help these businesses commercialise their ideas and grow their companies. Lighthouse also delivers programs such as the ACT Microcredit Program for the ACT Government. Visit www.lighthouseinnovation.com.au for more information.