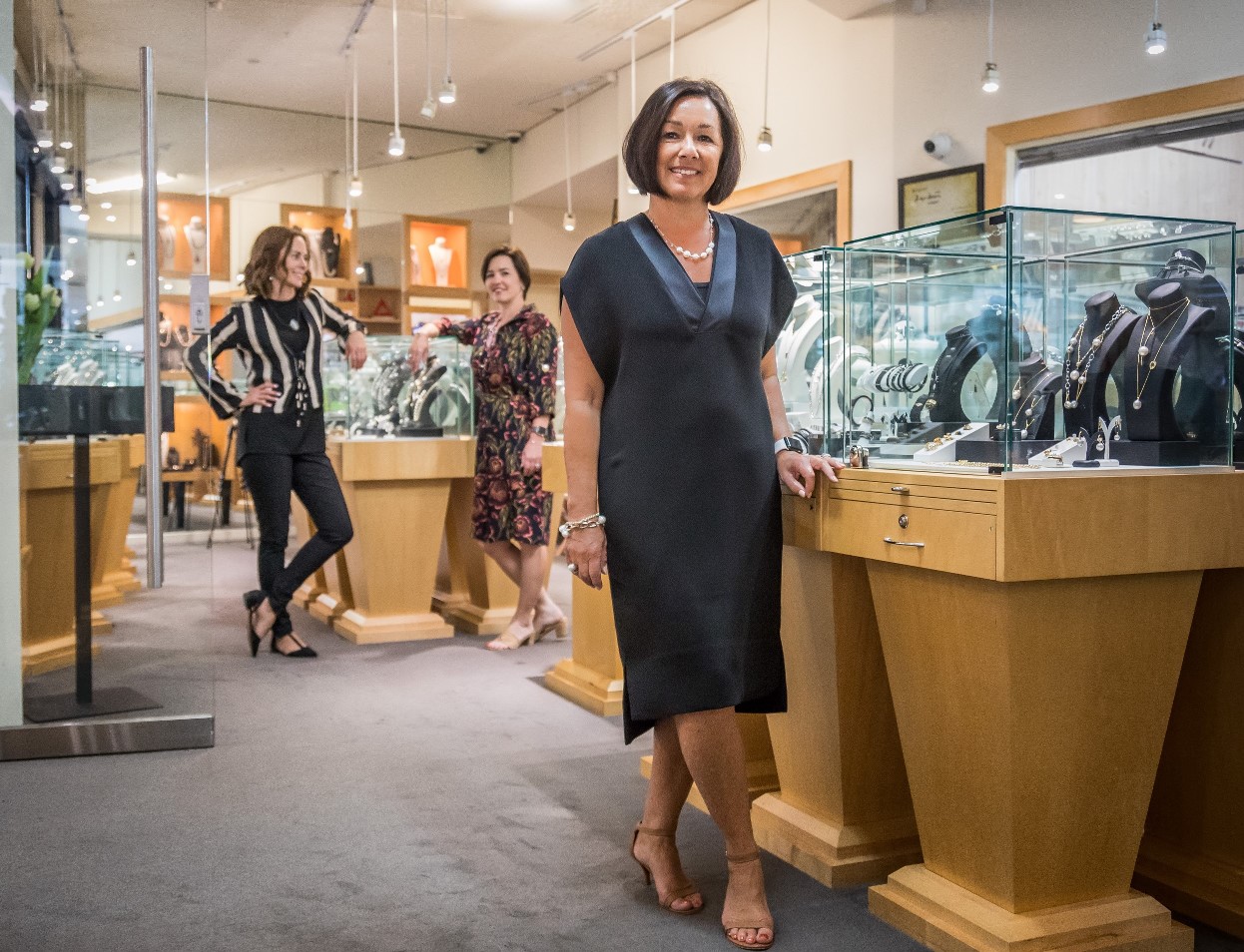 The recent Cartier Exhibition at the National Gallery highlights the role jewellery has always played in celebrating love stories, from the elaborate Tutti Frutti Bandeau bought in 1928 by Lady Edwina Mountbatten to celebrate the birth of her daughter, to the tiara Catherine Middleton wore on her wedding day. However, it's not just the rich and famous that mark special occasions with beautiful jewellery.
Michele Black and her family own Creations Jewellers of Manuka, a family business that has played an important role in commemorating the special moments in the lives of Canberra families for over 25 years.
With a reputation that not only spans multiple generations of customers, but also a growing interest from interstate and overseas purchasers, the team of six resident jewellers and designers at Creations work closely with each client to handcraft unique pieces that reflect the style and personality of the owner.
Michele has seen a lot of changes in the jewellery industry over the years.
"Retail has changed, but our clients have also changed," says Michele.


Michele feels purchasing jewellery may have been less complicated many years ago when you saw a piece and fell in love with it. Now, with the Internet, the younger generation tend to research everything before they purchase. Michele feels that while this is a good thing, somehow, it's taken some of the spontaneity out of the purchase because they get so involved with the technical aspects.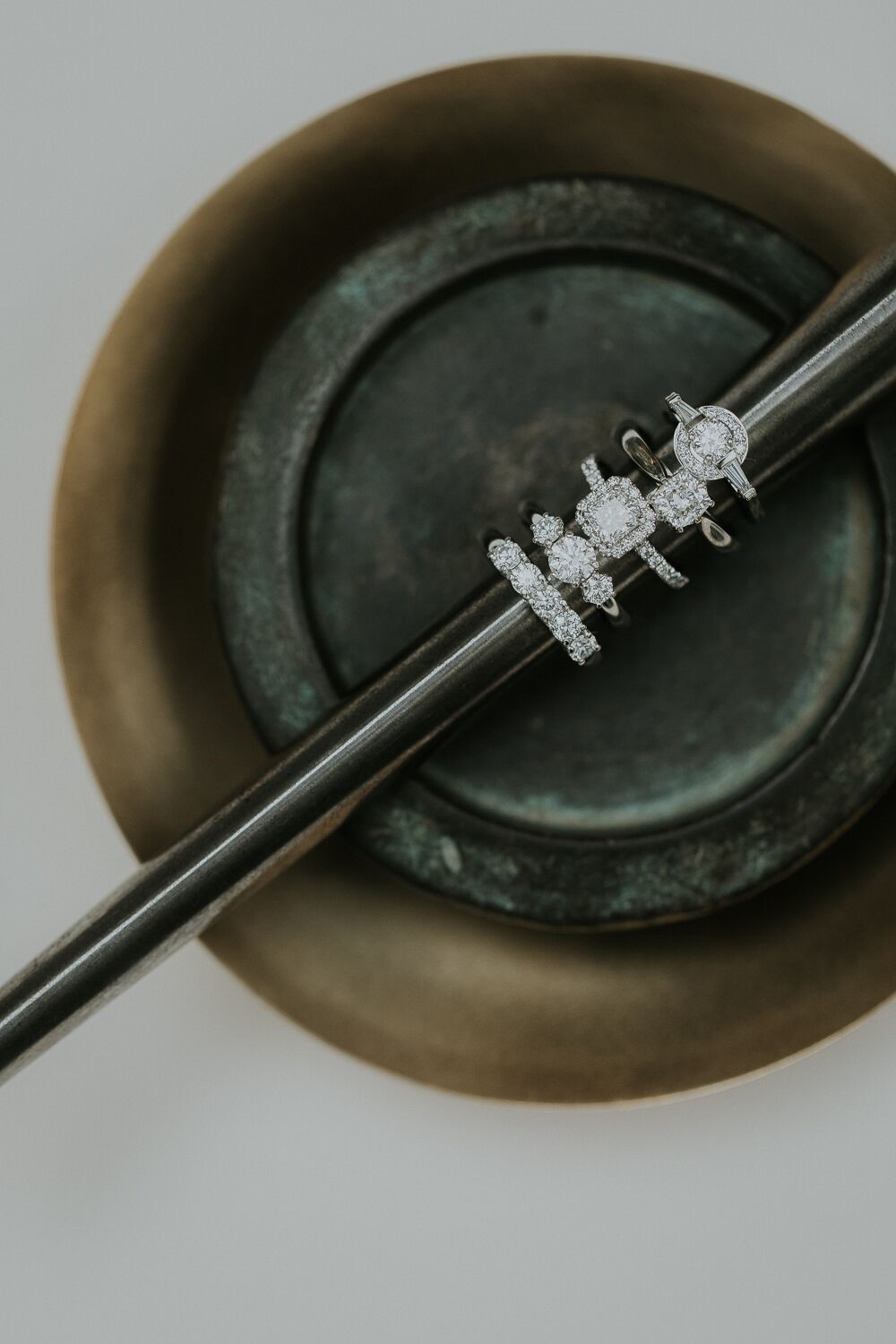 "When buying an engagement ring, you still want to have some of that spontaneity where it talks to you."


Michele believes that it's important to enjoy the process and make it part of the memory of getting engaged.
Creations Jewellers formulate their designs to the customer's needs, seeing many customers who have done the circuit and seen numerous versions of the same designs at 'supermarket' jewellers.


"Our customers are discerning and want something individual and they know the benefits of a handmade ring.
"We get many young first marriages and they put a lot of effort into selecting the right design. Often the young man will buy the diamond first and then the couple will come in to design the ring together. We will sit and draw with the customer and then go through the process of interpreting what the customer wants and then we add our recommendations to the design".


Michele believes couples really enjoy the whole process.


"They can come and see their ring being made through the workshop window and we can take progress shots, so they can add these to their box of memories.


In the Instagram age, people want to be part of the process and share it with their friends and family.


"If you're going to invest a lot of money in an engagement ring, you're going to invest a lot of thought into it and you want something that will last and can be handed down to the next generation".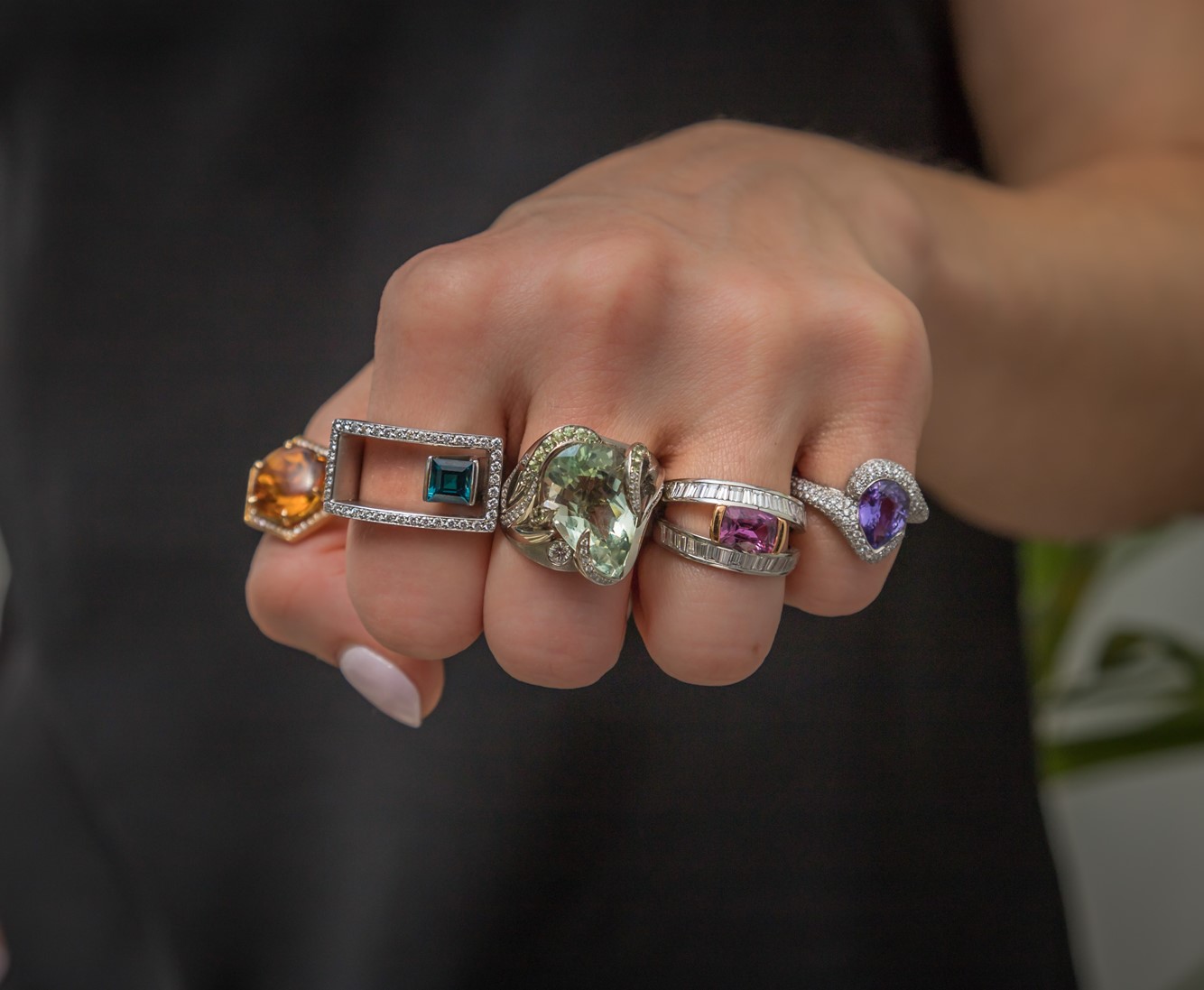 With the Cartier Exhibition Michele believes people have begun to appreciate jewellery as a piece of art and they would rather own less pieces but better quality and lasting pieces.
Michele has also seen changes in the styles of jewellery people are choosing.


"In Australia we have a much more casual lifestyle so we tend to design for everyday. It's not like in bygone days where people put formal pieces away to wear to a ball. It needs to be comfortable, user-friendly and durable. People still like to touch and feel the jewellery, they want to feel the weight, see the colour of the stone so although they do a lot of research online, they still like to come into the store".


Michele also points to jewellery becoming more of a statement about the wearer and pieces becoming a talking point.


"People are becoming more adventurous, almost like they have their own signature piece or style. It's fun to help design a piece for that person and very often when we get a stone or pearl we will say it's perfect for a certain person".


Jewellery can be so personal and whether it's a piece handed down from generation to generation or a meaningful inscription on a piece, there are many interesting stories behind the pieces created by the team at Creations Jewellers.


"It's not just a piece of jewellery, it marks an occasion, it marks a sentiment," says Michele, "and in this disposable age, it is something people hold onto."


Creations Jewellers is adding an online shop in 2019 that will showcase their collection. Keep a look-out for these one-off designs.

Come and listen to Michele Black and Ben Preston-Black tell their story at the Festival of Ambitious Ideas on the 16th May https://faiartoftheordinary.eventbrite.com.au

About Lighthouse Business Innovation Centre
Lighthouse has a strong track record of supporting entrepreneurs, researchers and inventers on the path from concept to commercialisation. Since July 2008, Lighthouse has worked with over 990 distinct enterprises and provided group and peer based services to over 3400 enterprises and individuals. For over five years Lighthouse has successfully delivered business advice, education, mentorship and networking opportunities to help these businesses commercialise their ideas and grow their companies. Lighthouse also delivers programs such as the ACT Microcredit Program for the ACT Government. Visit www.lighthouseinnovation.com.au for more information.