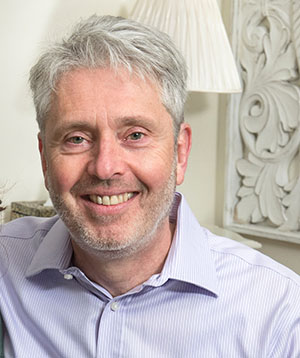 Tourism Australia defines sustainable tourism as travelling that balances the needs of people and place alongside profit. This means not only protecting the natural environment but also enriching the tourism experience by incorporation stories about people and place. There are a growing number of tourists who care about their impact on the environment and the communities they visit, providing a range of opportunities for the tourism industry. Seventy six percent of tourism's footprint is due to travel, 24 percent in the accommodation sector and the remainder from recreational activities. Underpinning this is the need to create a profitable and sustainable industry that delivers employment and economic benefits to the communities involved. My Green Butler won the national Banksia Award for sustainability and has since been selected by the United Nations Environment Program as its leading example of sustainable tourism twice, for its focus on helping tourist accommodation reduce the resources used, costs of operations and pollution all while increasing guest satisfaction.

My Green Butler applies smart technologies and persuasive communications to help tourists self-regulate consumption by delivering a program that combines host training, a web app and guest engagement.
Simple beginnings
My Green Butler founder, Christopher Warren comes from a marketing and product development background. After working in the Middle East for 17 years, he and his wife decided to run a hospitality business in Australia's beautiful Kangaroo Valley. Christopher quickly became aware of the unique features of the valley and the way his business was impacting on it. He has since worked on making the property as green and sustainable as possible. Their accommodation business won two Australian Tourism Awards, one of excellence in sustainable tourism, and a world responsible tourism award for these efforts.
Christopher says that he reached a 'green ceiling' within a few years and couldn't see a way of continuing to decrease the use of resources without investing heavily in expensive and unproven eco technologies. "Then it dawned on me, that buildings don't use energy and water and don't send landfill waste anywhere. It is the people in the buildings. I realised that I have been running around like Basil Fawlty complaining that the guests had left all the lights on, but as the host I hadn't provided proper guidance on how to efficiently use the facilities, particularly when they are in an unfamiliar climate. People coming from Sydney in winter are dressed in polar fleeces, whereas Canberrans arrive wearing t-shirts".
The difficult part of all this says Christopher was getting guests to understand how behavioural change would make a difference to consumption and at the same time increase their stay satisfaction. To create the results he wanted he had to find a way of showing visitors their actual consumption and guide them to avoid wasting resources. "But you can't just tell someone who is paying you $400 a night to do simply not waste in order to save the planet, you have to show them how their savings actually translates into a tangible benefit then and there", says Christopher. So, in 2016 Christopher came up with the idea of My Green Butler and developed a prototype to trial. He knew from the outset that the industry would challenge the idea. "So, what does one do if you want your solution to be scalable? I undertook a PhD in order to gather evidence and validate theory using real world evidence", says Christopher.
By following the processes he developed, Christopher saved 38% in firewood, 33% in electricity 21% in water and 20% in gas over a period of 16 months, validated through blind peer assessment and PhD examination. The savings made were used to support local wildlife charities which enabled guests to see tangible evidence that financial resources savings were not simply going into their host's pocket. Since implementing the program with his guests, Christopher says the support has been incredible and people are excited to do the right thing by the environment.
The next challenge for My Green Butler was testing whether the processes could be scaled. To date My Green Butler has been tested by a well-known entertainment conglomerates at a 1000 room hotel and another site with 590 cabins. It has also been tested with the best hotel in the north of England, and an associated five-star property in Sydney. "There was no negative guest feedback across three countries in very different properties, which is a great outcome", says Christopher.
A unique application
My Green Butler monitors the use of electricity, gas and other resources using sensors. The data is saved on a cloud-based server and presented back to the guests through a web-based app. The app also provides personalised advice to guests on how to improve their comfort levels at their accommodation based on the weather conditions, the room type and location. Guest can also access a range of personalised itinerary options based on the guest's profile, weather conditions etc. The platform gamifies the experience and suggests treats and rewards for the guest based on their savings performance. "Guests see their Green Butler as a companion and advisor that helps them enjoy a better holiday, better for the environment, better for comfort, better experiences overall", says Christopher.
The service helps with wide sustainable tourism benefits. It encourages guests to the use of public transport to limit unnecessary travel, suggesting the lower footprint places to eat, advising on how to make the use of appliances energy efficient, advising on fabrics and furnishing to enhance the living environment while reducing energy usage are all things the venue owner can use to design the guest's experience", says Christopher.
The system is cloud based, collection of data is automated, and the AI selects content personalised to a property's facilities making My Green Butler, Christopher believes, transferrable across languages and cultures. Since the system is personalized to the individual property it can reflect cultural factors like changing messages for collectivist societies or those that are individualistic. "This changes the way you optimize the persuasive messaging" points out Christopher. He believes that one of the fundamental ways to change people's behaviour is through the influence of other people, where through observation of other guests, hearing what previous guests have achieved in their level of savings or learning from a host you trust. Christopher is about to publish a book through Goodfellow 'How to create Sustainable Hospitality – a handbook for guest participation' that guides owners/managers on how to create more sustainable guest experiences which give the business a competitive edge. "To persuade guests to save requires the host to have a perceived level of credibility in the eyes of the guest. Messages cards are lame. A host who understands their environmental footprint, can explain their own saving initiatives and asks guests to join them stimulates reciprocation and respectful compliance. My Green Butler provides the data for hosts to be more convincing and builds their capacity to self-improve. Hosts need to know about energy and water usage to be able to invite guests to participate with sincerity and conviction. And this applies wherever you are in the world".
Alongside the book, Christopher will be introducing an E-Learning program to enable My Green Butler to be scalable across the world. The focus of this training is to get staff to think differently about what a positive experience is for their guests and how to positively inform and persuade them to make a difference. Christopher says he knows that it is not always easy to engage low paid or casual staff. "That is why we have something called the Noble Cause. Any savings made go into helping community programs or nature conservation. Staff choose the beneficiary and tend to become more fully engaged". Christopher believes that training and communicating the concepts in different formats including visualisation will also be part of this process. "This is because many hospitality staff who do the manual jobs are people from multi-cultural backgrounds with low energy, water and carbon literacy we are helping hosts delivery meaningful communication to staff so that everyone players their part in avoiding wasteful behaviours."
The challenge of profit
Technology has created dynamic pricing in the hospitality sector, where prices change based on demand. Christopher believes that this has caused a range of problems because properties are constantly reducing prices to be competitive with each other as guests often choose based on price. But they also pick accommodation because of its perceived quality and guest reviews is a key measure of this. "My Green Butler concentrates on improving the guests experience. This increases their stay satisfaction which in turn builds WOM referral and reviews, increasing demand and so improving revenue. While at the same time we are cutting cost of resources and carbon liabilities". Sustainability includes economical sustainability; not just social and environmental sustainability and My Green Butler focuses on this triple bottom line to make it a business performance enabler.
My Green Butler will launch its platform to the general market shortly. "Our proposition to hosts is that it is not about cutting costs and hoping to get good reviews, but rather actively facilitating good reviews by providing an outstanding greener experience and improving margins everyone avoiding to waste resources. Reducing costs, increasing satisfaction, increasing demand, building reputation. Sustainability is about applying a holistic approach not simply focusing on pricing and cost cutting. Holidays are special to people they actually want quality and value, not mandioca and cheap", says Christopher.
The initial focus for My Green Butler is to assist independent accommodation groups including hotels, timeshare lodges, self-contained apartments, resorts, etc. that have sustainable tourism ambitions but have human resource limitations. "Our AI becomes a practical new member of staff, a Green Butler for each and everyone. It gamifies responsible practices to boost staff performance, it educates by comparing multiple variables in an easy-to-read format, it is real-time so people can see the results of their actions. We even have the ability to provide a carbon audit following the principles of ISO 14064."
Being global
Tourism is the world's largest industry and consequently its impacts are see around the planet making the market opportunity for sustainable tourism solutions global. Each tourist accommodation is different in its design, scale and run by a different team. To be scalable My Green Butler is able to meet this market complexity by offering a truly flexible product that goes further than customization for each property, it can be personalised to each guest. Being a global service has been technically built in to My Green Butler from the start. From a human resource perspective to scale the business globally will mean establishing support teams in new key regions.
Government policies will also help the growth of My Green Butler. The European Union for example has mandated that by 2030 anyone with an air-conditioning unit in a building will have to have some sort of management system in place.
"The legislation changes in the European Union make this an idea growth market for us and we have now a key person based in Austria. We will also be volunteering our service, as part of our own CSR programme to countries like Botswana where they have small eco lodges that need help," says Christopher.
Currently My Green Butler is working through strategic partnerships to identify customers outside of Australia. Christopher says that partnering with the United Nations Environment, and the One planet initiative is how he ended up work with the world's largest entertainment conglomerate, but the sales cycle is long and requires a lot of network building and destination management.
A new generation and a new approach
Christopher's son, Maxwell, is a partner in business and apart from having a background in gamification and environmental studies, is part of the generation that is more aware of the environment and the human impact on it. Christopher says Maxwell is involved in the ongoing development of the platform, to ensure it is easy to use, the data collected is easily applied and the impacts can be validated regardless of where in the world the guest accommodation is located.
For more information on My Green Butler visit https://mygreenbutler.com/
An initiative of the ACT Chief Minister's Export Awards
The ACT Chief Minister's Export Awards aims to showcase and celebrate the achievements of Canberra region exporting businesses. These Canberra and region businesses transact significant parts of their business activities (legal, accounting, production, research etc.) through the ACT as they develop international markets. The ACT Chief Minister's Export Awards aims to build the pathway for new and emerging Canberra region businesses seeking to internationalise their business. If you are a new or existing exporting businesses in the Canberra region, you can access a range of support as well as network with other exporting businesses, including

The ACT TradeStart Program helps ACT exporters to achieve long term success in international markets. The TradeStart program allows the ACT Government to work closely with Austrade and access key Austrade resources such as their export database, trade mission activities, their off-shore offices, intelligence and international connections for the trade and investment activities to support ACT exporters.

The International Business Engagement Program is being delivered by Canberra Business Chamber on behalf of the ACT Government. Its main objective is to maintain, rebuild and find new opportunities for Canberra and region businesses to engage internationally. The program focuses on building the Territory's exporting community; providing training and support by facilitating seminars and workshops; creating links between local industry and other government support programs; assisting the ACT Government in co-ordination of business trade delegations (outbound and inbound).