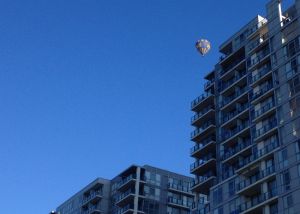 The 3C Corridor is a developing concept set to shape the economic future and inter-regional relationships along the Monaro Highway belt from Canberra, to Cooma and on to the busy coastal towns of Bega and Merimbula.
It's initial focus on StartUp businesses, entrepreneurship and technology derives mainly from the high job-growth benefits associated with this style of economic endeavour as has been seen globally in recent years with Silicon Valley-esque companies.
Bringing this concept to life was always going to be a challenge - many stakeholders need to be on board - professional networking groups, advisory bodies, funding agencies, local and higher levels of government, and educational institutes.
The programme is not for the faint-hearted and will take many years to take shape, but with a strong core relationship between two established organisations Lighthouse Business Innovation Centre (lighthouseinnovation.com.au) and IntoIT Sapphire Coast (intoitsapphirecoast.com), at its heart, there is cause to be optimistic.
And so it was that Lighthouse and IntoIT cooperated to give birth to the fledgling '3C Corridor' with the wonderfully enjoyable Peer Group event, held in late April at the CoWS Near The Coast Digital Co-working space in Bega. This style of networking event follows an innovative format designed by Candice Edye and Anna Pino of Lighthouse, and is low-cost, easy to run, and replicable anywhere.
The Bega Peer Group event was billed as 'The Future of Work' and featured a topical video interview with the highly credentialled and successful tech entrepreneur, John De Margheriti. John is outspoken, and doesn't pull any punches when it comes to his views on how we do things in Australia, particularly in regard to the preparedness of graduates from our third-level institutes for life in the real world. This welcome frankness was an essential ingredient in making the inaugural 3C Corridor event so successful.
In all, 25 professionals from Bega, Merimbula and the surrounding region came together to participate. Given that the majority of these individuals are freelance contractors working remotely, the relevance of the topic to their lives could not possibly have been more pronounced.
All spoke passionately about their views, and the moderator for the occasion, the ABC South East's Jo Thorpe masterfully ensured that a wide cross-section of opinions were given air-time, and constructive dialogue flowed.
A particular highlight of the Peer Group event was the break-out groups, which put many people in close quarters who had not previously met, and are now collaborating professionally on other ventures and activities. The chance meeting between Leanne Atkinson, Paul Morris and Leigh Louey-Gung in particular, is a cause for celebration. They subsequently formed a team to oversee the Net Gen project which saw 22 young people in the community get their first taste of entrepreneurialism.
See the report in the Bega District News here - http://www.begadistrictnews.com.au/story/3246663/young-bega-entrepreneurs-to-unleash-potential-with-new-mentor-project/
Other emerging stories that got their first impetus on that momentous morning included a Scrum project management engagement for a local company software company, and the inspirational Rik Schnabel jumping on board as a key speaker for the SeaChange StartUp Camp held shortly afterwards.
Additionally, as a consolidation of momentum behind the 3C Corridor, it was a terrific opportunity for Anna and Candice from Lighthouse to see and engage with the embryonic tech and StartUp community that continues to mushroom along the Sapphire Coast.
Events such as the Peer Group give some credence to the 'crackpot idea' that, from an entrepreneurial and tech sector point of view, Bega and its immediate hinterland are conceptually, just another suburb of the ACT. Readers of this article are invited to ponder this further!
Article by: Liam O'Duibhir, Co-ordinator IntoIT Sapphire Coast