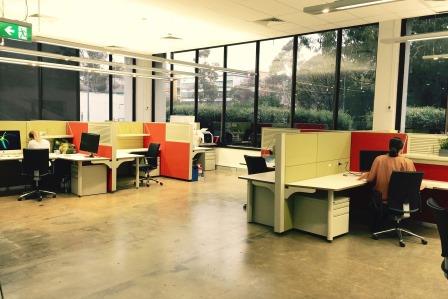 Co-working, meeting space and serviced office provider, WOTSO WorkSpace, has unveiled a second shared workspace at the Canberra Eye Hospital building in North Symonston.
WOTSO has experienced rapid expansion since launching the coworking element to their serviced office business in September 2014, this latest acquisition being the sixth space to open.
Other WOTSO spaces have also grown to include photography & film studios, a short-term lease 'LabSpace' and a crèche facility for members.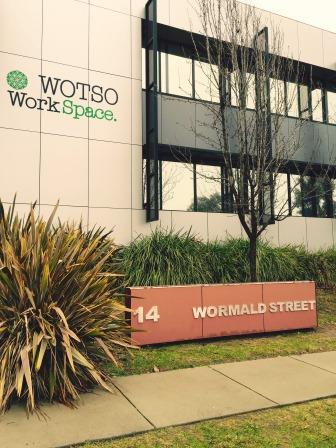 'We wanted to open a second space in Canberra as the demand for coworking and particularly serviced offices was growing so quickly for our existing space in Dickson.
We're seeing a growing trend towards people wanting to work closer to home or in suburban areas, and feel part of a tighter community – hence North Symonston as an ideal location to complement Dickson.'
Clare Simmons, General Manager for WOTSO.
This new addition marks a period of growth for coworking and serviced offices in Canberra and in Australia overall, with close to 140 combined use spaces now in operation across the country;
"My biggest mistake to date has been not making the jump from a home office to a serviced office sooner. I wanted to keep the overheads of the business as low as possible; in hindsight, this was a mistake, as working from a serviced office has opened up many new doors for our business.
We now collaborate with many of the businesses operating within our workspace on a daily basis and this has brought about great benefits to our business including new referral partners, new clients and new friends!"
Rowan Mutandadzi, current WOTSO member.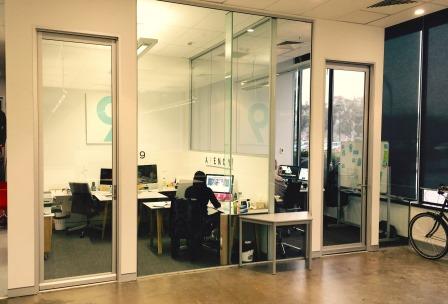 The new space will allow small businesses, freelancers, creatives, and startups to work on a flexible basis in a collaborative environment where desks can be hired permanently or on a casual basis.
With no lock-in contracts for serviced offices and the space open 24 hours a day, people have the freedom to work when they want. More than this, the spaces create a community and support local business through networking and social events for members and non-members.
With great transport links into the CBD and trendy neighbouring suburbs like Kingston and Manuka, the new workspace is currently accepting enquiries for meeting rooms, coworking desks and serviced offices.
About Lighthouse Business Innovation Centre
Since July 2008, Lighthouse has worked with over 990 distinct enterprises and provided group and peer based services to over 3400 enterprises and individuals. For over five years Lighthouse has successfully delivered business advice, education, mentorship and networking opportunities to help these businesses commercialise their ideas and grow their companies. Lighthouse also delivers programs such as the ACT Microcredit Program for the ACT Government. Visit www.lighthouseinnovation.com.au for more information.