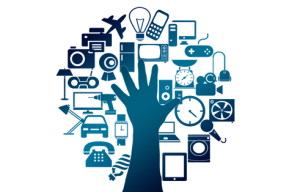 Just as a builder plans before constructing, there must be design before coding. Teen Start-Up: Internet of Things explores the 'why' rather than the 'how' when it comes to digital technology. Our young problem-solvers will be challenged to solve real world problems using the Internet of Things (IoT). They will explore how we use sensors to gather information from the world around us, software to interpret these inputs and the Internet to connect them.
When: Thursday 19 and Friday 20 April 2018
Where: Lighthouse Business Innovation Centre, 6/65 Tennant Street, Fyshwick ACT
Time: 9:00am - 3:00pm
Cost: $90.00 (+GST) per student, per day/$80.00 (+GST) per student, per day for 2 or more children
Whether your child's passion is technology or creativity this school holiday program will encourage them to be curious, use their imagination and think critically about the world around them.
It is a great opportunity to explore how different kinds of technology can be applied to everyday life in innovative and creative ways. From smart homes to smart hospitals, smart industries and smart cities; students will have the opportunity to:
Invent, explore and come up with their own designs to solve everyday problems;
Complete challenges;
Collaborate; and
Share their ideas.
The program is suitable for students aged 11-14 years (no technology or coding ability is required). Students can take part in one day or both days.
What to bring?
Water bottle, lunch and snacks (no nuts!) each day;
(Optional) Laptop or tablet for online research (must be able to connect to Wi-Fi). This is not essential as the focus of this Teen Start-Up is on design rather than coding.
For more information, visit https://www.teenstartupcamp.com.au/
To view the terms and conditions, please visit https://www.teenstartupcamp.com.au/about/terms-conditions
Spaces are limited to 18 students per day so please register as soon as possible.