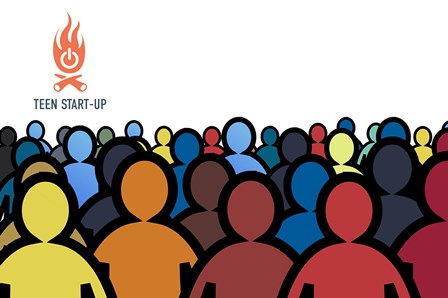 A school holiday program with a difference. Re-think how we practice democracy. Design solutions. Have your say!
At the Teen Start-Up: People Power innovation competition, young students are challenged to imagine how they could make the world a better place by re-thinking how we practice democracy in Australia.
When: Monday 22, Tuesday 23, Wednesday 24 January 2018
Where: Museum of Australian Democracy at Old Parliament House
18 King George Terrace, Parkes ACT
Time: 9:00am - 4:00pm (Supervision until 5:00pm)
Cost: $180.00 (+GST) per student, $160.00 (+GST) per student for 2 or more children
Teen Start-Up: People Power is a 3-day innovation competition for high school and College students (ages 11-18 years) run during the January school holidays. Over 3 days, students are taken through the innovation development process from idea to execution. Students can work in teams or individually to come up with an idea for a product or service that they believe provides a solution to a problem their generation will face in the future. The event concludes with the students pitching their concepts to a panel of judges.
Students will meet with local entrepreneurs and subject matter experts. They will also enjoy a facilitated learning program at the Museum of Australian Democracy to inspire their thinking.
Students will be challenged to think a range of issues including:
the role of social media in elections, spreading political ideas, relaying community service announcements during disasters and mobilising support for aid relief;
the role technology can play in the delivery of government services from voting online to the universal access to medical records;
the role citizens can play in setting Government priorities, co-designing Government programs and helping with their delivery (e.g. Citizen Science projects);
how we can harness civic and government data to better meet constituent's needs (e.g. reporting local problems);
the role of civic hackers in identifying ways to provide public services more effectively and efficiently than Government can do alone.
If your child is a problem-solver, creative thinker and idea generator; then this school holiday program will stretch their imagination and give them the perfect forum to share their ideas.
For more information on Teen Start-Up: People Power, please visit https://www.teenstartupcamp.com.au/programs/teen-start-up-people-power.html
To register, please visit https://www.eventbrite.com.au/e/teen-start-up-people-power-tickets-39903772257